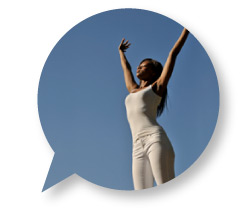 For many years, hypnotherapists have been successfully helping patients to find relief from pain and discomfort… Now, you can benefit from the same powerful hypnotic suggestions whenever you need to.
One thing to understand, is that pain is simply a signal from your mind – telling you that something needs your attention. With hypnosis, we can easily and safely switch off this signal while we address the problem, for example, to switch off dental pain until a person is able to see their dentist, or to significantly reduce joint discomfort between physiotherapy appointments.
Of course, we would never suggest ignoring what is causing the discomfort in the first place, and whenever an hypnotherapist induces pain relief hypnosis, he or she will always make sure that the "numbing effect' wears off every hour or so… But why suffer when you have access to such a powerful, innate ability?
Now, with this groundbreaking audio, you can tap into this natural ability and train your mind to help relieve tension in the body…
As ever, this product features our unique blend of clinical hypnotherapy and subliminal technology, but with the addition of what we call, "the endorphin releaser frequency". This layer of audio, undetectable by human ears, helps to encourage the brain to safely release endorphins, which in turn, can greatly increase a person's overall sense of well-being…
This product includes a "Main Session", a convenient "10 Minute Top-Up" (for use between main listening sessions) and a "Silent Reinforcement" track for use virtually anywhere, and at any time. It also comes with a mini-booklet which features extensive FAQ's, bonus professional hints and tips, and a powerful "Statement Of Intent" for use before each listening session.
Please note: Although we do not make any medical claims about "Relief", and we would always advise you to seek medical advice from your physician, we do strongly believe in the power of the mind when it comes to health and healing. As Dr Robert C. Peale said, "The best and most efficient pharmacy is within your own system."